I'm excited to announce I'm bringing back my Holiday Hand Lettering class this December! I'll be teaching my 'Tis the Season class twice in December at Paper and Ink Arts. Registration is open below. Class size is limited and both classes sold out last year, so sign up quickly if you're interested! Hope to see you there!
It's almost that time of year again! The cold weather is just around the corner and it's time to surround ourselves with friends, family and fall/winter festivities. The holiday season is one of my favorite times of year. I love how it's filled with so many opportunities to be creative with calligraphy. So I've decided to host a special holiday class to share projects you can easily make or do to celebrate the season!
Whether you've taken a calligraphy class before or never picked up a pen and ink this class is designed to inspire you to get creative with your holiday at all skill levels. This class will be a project based class so no previous calligraphy experience is needed.
Because this is a special class we will be experimenting with brush lettering and modern calligraphy styles. We will use a variety of markers, papers and other supplies. Everything you need will be supplied for you. *Please note we will not be using a dip pen and ink in this class. We will focus mainly on a variety of pens and markers.*
'Tis the Season class provides inspiration for the following projects:
// Gift Tags // Decorative Cards // DIY Decor // Place Cards // Ornaments //
We will also discuss how you can give one of a kind gifts using your calligraphy skills. I'll share tips and my resources for creating prints and other goodies with the class.
My goal is to inspire you to use the concepts you learn in this class year round for any holiday or special occasion. It's a great time of year to dive into something new. Plus when it gets too cold to go outside, it's a much better idea to grab some hot cocoa and get crafty. 😉
Come join in the fun!
When:
Saturday, Dec 7th 2019, 10am-1pm (Morning Class)
OR
Saturday, Dec 7th 2019, 2pm-5pm (Afternoon Class)
Where: Paper and Ink Arts, 113 Graylynn Drive, Nashville, TN 37214
Supplies: Your supplies are included in the class fee and will be provided for you.
Ages: 16 & up (Adult Class)
Cost: $65
Register: 
Registration is now closed
Project Idea Samples: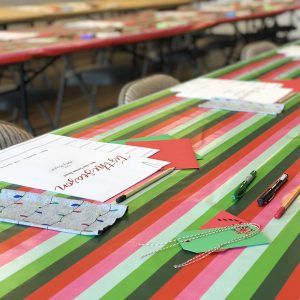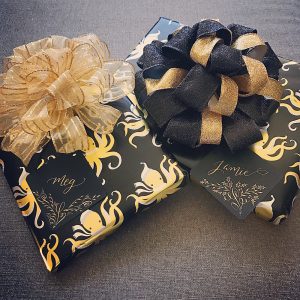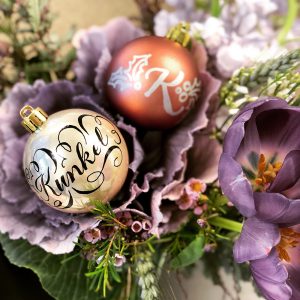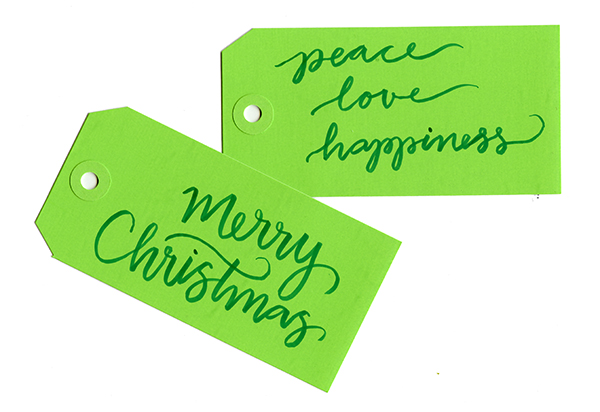 __________________________
*** Class fees are not refundable. However, if you need to cancel your registration I will honor a one time class fee exchange if you give me notice 7 days prior to the class date. You will be able to use your class fee towards a future class. Please alert me if you would like to register for a class using a previous payment. Please note, you can switch class days one time. If you cancel twice I will not honor your previous payment. Thank you for understanding! ***
Molly Margaret is calligrapher who specializes in custom work via her online shop, Esque Script Calligraphy and sharing the art of calligraphy through teaching. When she's not out hunting down vintage postage stamps, she's holed up in her Nashville, Tennessee studio creating custom artwork, wedding invitations, envelope addressing, signage and more. Molly's favorite thing about calligraphy is finding creative new ways to add the personal touch of hand lettering to every special occasion.